Driving Experiences
Find a venue near you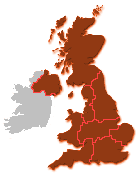 Search by county
Search by venue
---
Five Star Experiences

Check out our most popular experiences over the last 2 months as decided by our customers.

Five Star Picks

---
Hotseat Coupons
Our transferable Hotseat Coupons deliver complete flexibility for the coupon holder to choose from a wide range of activities on the Experiences4all websites which incorporate Flights4all, Driving4all, Shooting4all and Horseriding4all!
---
Multi-Activity Experiences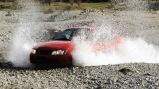 Fantastic driving experiences
Birthday presents, retirement gifts, 'thank you's or just something to do during the holidays - we have driving experiences for all ages and inclinations. From Ferraris to fire engines and tanks to track days, we're sure to have something in your area....but do book early, or you could miss out! Something for everyone
Think you know all about Formula One? Try our F1 Quiz and find out!

Or why not try a flying lesson in the cockpit of a light aircraft or helicopter? Our sister site Flights4all has over 900 aerial experiences to choose from.